Moving vertical stripes, blue border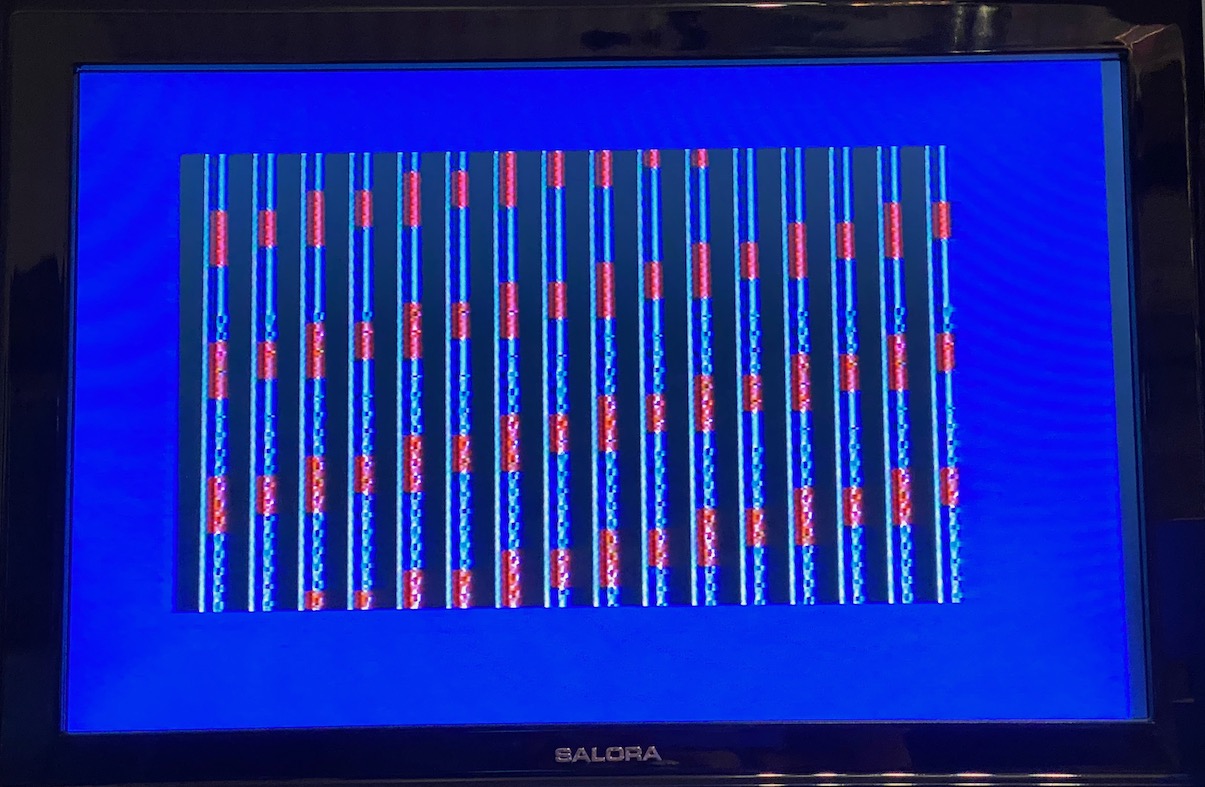 Suspected cause: Broken ROM chip
Suspected cause means this machine has not been fixed and the cause/fix is waiting for confirmation.
Fix:
Burned a new ROM using this dump: ZXS48.ROM (used for 16k and 48k spectrum).
Used a 27C512 as replacement ROM and connected the pins for A15 and A14 to ground.